When I stay out too late with feminists at the Makers red carpet premiere…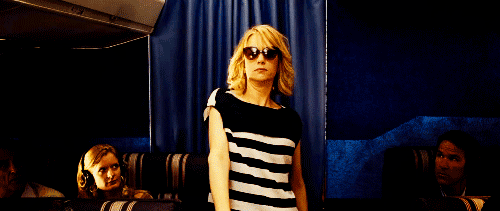 …and I can barely blog, but I sure can rock some sunnies.
Last night I went to the premiere of Makers. Makers is a documentary about the American women's movement. It's also a video library that hopes to be the largest video library of women's stories ever collected.
Spending the night hanging out with bad-ass feminists, including Vanessa, Courtney and Chloe, listening to Gloria Steinem talk about feminism, then and now, reassured me. It confirmed that we, the Feministing community, have helped to keep generations of feminism alive–growing, evolving and staying relevant. It felt good.
As Steinem said in conclusion to her speech at the screening quoting Paula Gunn Allen, "The root of oppression is the loss of memory."
The event and screening was a nice reminder–we write and document because we can't forget how awesome we've been.
The documentary premieres on PBS on February 26th.
Sign up for Our Newsletter
Get updates about the policies and topics that matter the most to you. Progressive news directly to your email.